Seizures in protracted CLN3 disease start later, delaying diagnosis: Study
Genetic analysis uncovers features of this rare, milder form of juvenile Batten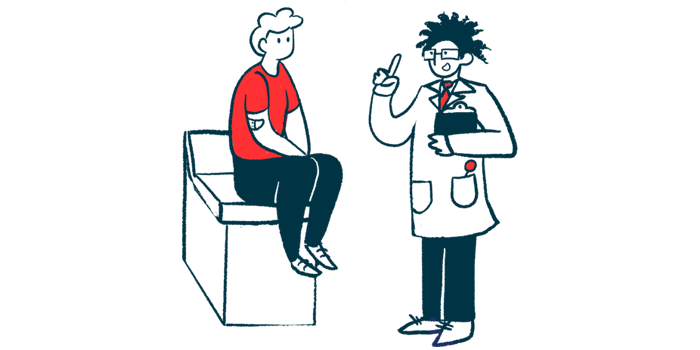 In rare cases, people with juvenile Batten disease may go years or even decades without developing seizures after the onset of vision problems, a new study highlights.
Findings suggest that diagnostic delays are common for this rare form of the disease, so researchers urge clinicians to consider it as a potential diagnosis for patients who develop vision problems in childhood and seizures in adolescence or adulthood.
The study, "Recognition and epileptology of protracted CLN3 disease," was published in Epilepsia.
Juvenile Batten characterized by vision loss, seizures in childhood
The most common form of Batten disease, juvenile Batten is a rapidly progressive disease caused by mutations in the CLN3 gene. Also called CLN3 disease, it is characterized by symptoms such as vision loss during childhood and seizures that typically start two to four years thereafter.
Early in the disease course, patients also develop neurological problems, such as cognitive impairments and movement issues, which progress rapidly. Most do not live beyond age 20.
In rarer cases, however, "seizures and other neurological manifestations do not typically develop until the third decade of life or later," the researchers wrote, adding that the life expectancy of this milder form, referred to as protracted CLN3 disease, "is longer than that of classic CLN3 disease."
To date, only a few dozen cases of protracted CLN3 disease have been documented.
Now, scientists in Australia have described the clinical and genetic features of 10 people (five men and five women) with protracted CLN3 disease. Patients were part of six unrelated families; there were three pairs of siblings and one pair of twins.
All of the patients were born in Australia from unrelated/non-blood-related parents and were of white European ethnicity.
As of the most recent follow-up, seven of the patients were still alive, ranging in age from 19 to 50 years. Of the three patients who died, all of them women, two siblings lived until their early 30s, and the other died in her early 50s.
Accurate and timely diagnosis for these patients is important. On an individual level, it ends an often prolonged and frustrating diagnostic journey.
All 10 patients experience rapidly-progressing vision problems in childhood
All 10 patients started to experience rapidly-progressing vision problems, when they were from 5 to 9 years old. Six patients had been previously misdiagnosed for their vision problems. Most had normal development before they started experiencing problems with their vision, and two sibling pairs showed developmental delays.
Eight of the patients developed seizures six to more than 40 years after the onset of vision issues. The remaining two patients both lived into their 50s without experiencing any seizures.
A range of different seizure types were reported, but these were generally similar in nature to those reported in classical juvenile Batten. Most patients experiencing seizures had several per year, and the response to anti-seizure medicines was "variable," the researchers wrote.
All but one patient experienced a progressive worsening of cognitive function. The one exception, a man in his 50s who also had not experienced any seizures, was "engaged in full-time administrative employment and functioning independently," the team wrote.
Heart involvement, which has been reported in some classic juvenile Batten patients, was present in two siblings and suspected in another patient.
"In comparison to classic CLN3 disease, the onset of seizures in protracted CLN3 disease is much later, typically in adolescence or early adulthood … [and] overall survival is also more favorable, with survival seen into the fifth and sixth decades," the researchers wrote.
Genetic testing identified four known disease-causing CLN3 mutations, with the most common, known as the 1kb deletion, being detected in five of the six families.
First study to link mutation in both CLN3 gene copies to protracted disease
While the presence of the 1kb deletion in both CLN3 gene copies have been extensively linked to classic juvenile Batten, this was the first time that such a connection was made to protracted disease.
Since several of these unrelated white families had this deletion, they could share a common ancestor from around the time that Europeans first began colonizing Australia, the researchers suggest.
However, genetic analyses showed that "the deletion arose approximately 1500 years ago in our sample, long predating White settlement of Australia," the team wrote.
"No definitive [genetic–clinical profile] correlation has emerged between classic and protracted forms of CLN3 disease," the researchers noted.
Most of the patients were not diagnosed until after they started to develop seizures, and it typically took several years from seizure onset until a formal diagnosis was made. The researchers highlighted the importance of considering this rare form of Batten as a potential explanation for seizures in people with a history of vision problems.
"Protracted CLN3 disease should be considered in an adolescent or adult patient presenting with generalized or focal seizures with prior visual failure," they wrote, noting that in such cases genetic testing is appropriate to confirm or rule out this potential diagnosis.
"Accurate and timely diagnosis for these patients is important. On an individual level, it ends an often prolonged and frustrating diagnostic journey, providing insight into [symptom profile] and avoiding unnecessary additional investigations," the researchers wrote. "It also facilitates identification and management of associated [co-occurring health problems], such as [heart] involvement in CLN3 disease."