Regenxbio's One-time Gene Therapy RGX-181 Wins FDA's Orphan Drug Designation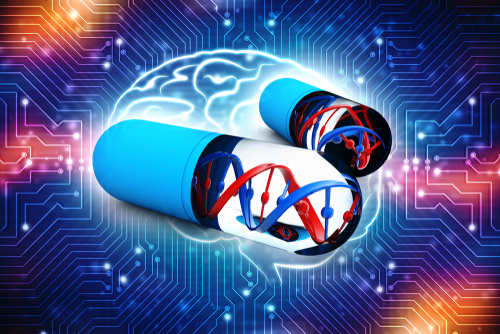 The U.S. Food and Drug Administration (FDA) has granted orphan drug status to Regenxbio's one-time gene therapy RGX-181 for the treatment of late-infantile neuronal ceroid lipofuscinosis type 2 (CLN2) disease, one of the most common forms of Batten disease.
Regenxbio expects to submit an Investigational New Drug (IND) application to the FDA by 2019 to test the therapy in a first-in-human clinical trial.
"We believe RGX-181 has the potential to correct the underlying genetic condition, halt progression and address many of the serious and life-threatening symptoms of CLN2 disease," Kenneth T. Mills, president and chief executive officer of Regenxbio, said in a press release.
Mutations in the TPP1 gene, which encodes for the tripeptidyl peptidase 1 (TPP1) enzyme, are the underlying cause of late infantile Batten disease, or CLN2. Lack of this enzyme leads to seizures, loss of motor skills and cognitive ability, and a reduced life expectancy.
RGX-181 was developed to deliver a healthy copy of the TPP1 gene to cells of the central nervous system (brain and spinal cord) using a viral carrier called an adeno-associated virus (AAV).
Regenxbio's NAV Technology Platform contains several of these non-replicating viral delivery vehicles known for not attracting our immune system's attention, thereby avoiding an unwanted immune response and not causing disease.
The therapy is administered in a single injection into the brain (via a so-called intracisternal injection) to reach the cells of the central nervous system and deliver a healthy copy of the TTP1 gene, correcting the genetic defects underlying the disease.
Preclinical data using animal models of CLN2 disease showed that a single injection of RGX-181 led to a wide expression of the TPP1 enzyme throughout the cells of the central nervous system. The therapy significantly improved animals' neuro-behavior and extended their survival.
"CLN2 disease is an extremely debilitating disease in children with no cure and limited treatment options. Receiving Orphan Drug Designation from the FDA signifies our continued progress and commitment to develop RGX-181 as a potential one-time treatment for children with CLN2 disease," Mills said.
Orphan drug status aims to encourage therapies for rare and serious diseases, through benefits such as seven years of market exclusivity and exemption from FDA application fees.