LivaNova Launches Study to Assess VNS Therapy in Drug-resistant Epilepsy Patients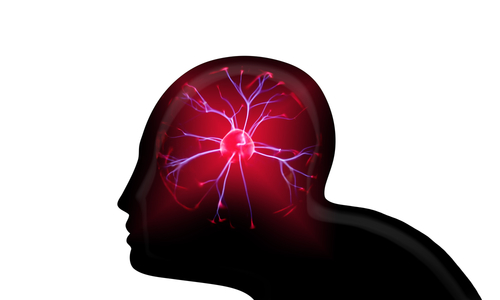 A new system of vagus nerve stimulation (VNS) therapy was implanted in the first patient with drug-resistant epilepsy as part of a global registry launched by LivaNova to evaluate the treatment in a real-world setting.
VNS therapy is recommended only for patients whose seizures — a common occurrence in Batten disease patients — cannot be fully controlled with anticonvulsants, or anti-epileptic medications.
The CORE-VNS trial (NCT03529045) plans to include up to 2,000 patients with drug-resistant epilepsy to be treated with any approved VNS therapy. It will gather five years of follow-up data in up to 80 sites globally, representing one of the largest data sets in the world for drug-resistant epilepsy patients treated with VNS.
Patient recruitment is ongoing, and patients with drug resistant epilepsy who have never received VNS therapy, as well as those being re-implanted with a VNS system, are eligible to participate in the study. For more information, visit this site.
CORE-VNS will assess the therapy's safety, effectiveness, and clinical outcomes, such as seizure frequency and severity, quality of life, sleep quality, anti-epileptic therapy use, as well as seizure-related emergency room visits and hospitalizations.
"The CORE-VNS study will give us a greater understanding of the drug-resistant epilepsy patient population around the world and the role VNS therapy can play in the overall management of this disease," Bryan Olin, senior vice president of clinical, quality assurance, and regulatory affairs at LivaNova, said in a press release.
"Additionally, this study will allow us to evaluate the latest advancements in VNS Therapy, including the capability to track and use real-time patient data to inform treatment," he said.
The first implanted patient was being followed at the Pediatric Neurology and Epilepsy Specialists (PENS) in Tampa, Florida, by Dr. José A. Ferreira, medical director at PENS. The patient received a SenTiva generator, which is the smallest and lightest responsive therapy device available.
Another patient, enrolled at Oxford University Hospitals NHS Foundation Trust in the U.K., is expected to be implanted soon.
LivaNova's VNS therapy system was approved by the U.S. Food and Drug Administration in October 2017 and received CE Mark in the E.U. in April 2018 for the treatment of epilepsy refractory to standard medications.
The programmable electronic pulse generator is connected to a bipolar electrical lead that sends mild pulses to stimulate the vagus nerve at regular intervals throughout the day. It works like a heart pacemaker, rebalancing the electrical signals that are known to trigger seizures.
The vagus nerve is the longest nerve in the autonomic nervous system — which controls internal organs and glands — extending from the head to the abdomen. It has sensory and motor functions, and stimulates organs such as the pharynx, larynx, heart, esophagus, stomach, and bowel.
This therapeutic strategy has proven to be safe and effective for the treatment of drug-resistant epilepsy for adults and children, preventing seizures and stopping them when they occur.
"By following these patients for five years, we will gain a significant amount of high-quality, real-world clinical data on VNS Therapy as an adjunctive treatment for drug-resistant epilepsy," said Dr. Kore Liow, FACP, from the Comprehensive Epilepsy Center at Hawaii Pacific Neuroscience and a clinical professor at the University of Hawaii John Burns School of Medicine.
Liow has also been responsible for enrolling most patients to date in the CORE-VNS registry in preparation for VNS therapy implants.