Amicus Therapeutics' Expanded Portfolio Includes Potential Gene Therapies for Batten Disease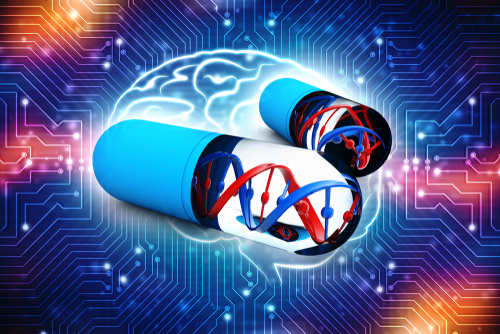 Amicus Therapeutics has gained global development and commercial rights to 10 gene therapy programs for lysosomal storage disorders, including three potential first-to-market therapies for Batten disease.
This pipeline expansion resulted from the acquisition of Celenex, a clinical stage gene therapy company.
"The in-licensing and acquisition of these gene therapy programs provides an extraordinary opportunity to transform the lives of thousands of children living with some of the most devastating forms of lysosomal storage disorders, for which there are virtually no treatment options today," John F. Crowley, chairman and CEO of Amicus Therapeutics, said in a press release.
The new programs include three therapies targeting CLN6, CLN3, and CLN8 diseases (three types of Batten disease) that are in preclinical and clinical development, and other candidates still in the discovery phase for Niemann Pick C, Wolman Disease, Tay Sachs, and other rare lysosomal storage disorders affecting the central nervous system.
These gene therapies were initially developed by Brian Kaspar, PhD, and Kathrin Meyer, PhD, at The Center for Gene Therapy from The Research Institute at Nationwide Children's Hospital in collaboration with Arthur Burghes, PhD, a professor at The Ohio State University.
All programs take advantage of a virus-based method that has proven to be a safe approach to deliver genes of interest for diseases of the central nervous system, including spinal muscular atrophy (SMA).
The CLN6 program is the more advanced, currently under evaluation in a Phase 1/2 clinical trial (NCT02725580). The trial is recruiting participants.
Being conducted at the Nationwide Children's Hospital in collaboration with the Gray Foundation, this study is expected to enroll a minimum of 12 children age 1 or older with confirmed diagnosis of CLN6. Each participant will receive a single injection in the spine (intrathecal delivery) of the gene therapy candidate, and will be followed for up to two years.
Researchers will assess the safety of the treatment, as well as early efficacy outcomes, including changes in cognition, language, and vision development.
"This is science and biotechnology at its best. And it has at its core the love, drive and passion of two remarkable parents, Gordon and Kristen Gray, who moved heaven and earth to partner with these researchers to advance these potentially life-saving medicines for their daughters and now for many thousands more," Crowley said. "I am honored that they and their research team have chosen to entrust these ten programs to the passionate team of scientists and entrepreneurs at Amicus."
To date, 10 patients have received the CLN6 gene therapy and were followed for an average of 12 months.
Preliminary efficacy data collected from two siblings treated at ages 2.8 and 5.3 years revealed promising results. Two years after treatment, an assessment of disease scores suggest no disease progression in the younger child, whereas the older sibling showed evidence of disease stabilization.
More complete trial efficacy data will be presented in 2019.
The majority of adverse events reported were mild in severity. A Data Safety Monitoring Board (DSMB) has allowed the study continuation and additional participant enrollment with no indication of safety concerns linked to the therapy.
The CLN3 gene therapy program already has received approval as an investigational new drug by the U.S. Food and Drug Administration (FDA). This was supported by positive preclinical data demonstrating that the gene therapy candidate could effectively reduce the amount of stored cellular toxic products, while improving the motor and cognitive function in mice.
The CLN8 gene therapy program is in preclinical assessment in a mouse model of the disease. Preliminary data has revealed that, similar to the other two candidates, it can effectively reduce the lysosomal storage and improve disease symptoms. The therapy also extended mice survival rates. Additional studies to fully distinguish this therapy are underway.
"The preclinical proof-of-concept we have seen to date in CLN6, CLN3, and CLN8 further support the applicability of the AAV vector we developed at Nationwide Children's in genetic disease of the CNS," Kathrin Meyer said. "I firmly believe that Amicus is the optimal scientific and clinical partner to advance these programs and look forward to actively collaborating with the Amicus team on the development of these important potential therapies and getting them to as many children as quickly as possible. They truly have the potential to transform lives."
Both Kaspar, a co-founder of Celenex, and Meyer will continue to support these programs as scientific advisors to Amicus Therapeutics.
Through 2018 and 2019 Amicus expects to initiate a Phase 1/2 clinical trial for CLN6, and complete the enrollment phase on the CLN3 gene therapy Phase 1/2 trial.